mission
Our mission is to arm each student with an education that will engage the whole student and promote a lifetime of learning through a program that is academically challenging and culturally relevant
philosophy
We believe that every student, regardless of their economic background, deserves an education that enriches, empowers, embraces, nurtures, and expands the student.
We believe that academic excellence is possible for all students through the committed efforts of the school, parents, students, and the community.
We believe that students learn best in an environment that is exciting, encouraging, rewarding, and relevant.
We believe that it is the duty of parents and educators to inspire students to learn to be thinkers, creators, and producers, as well as to learn to be proud, confident, respectful, and responsible.
We believe that students should be stimulated intellectually, socially, emotionally, physically, and spiritually.
We believe that small classes are crucial for quality learning, especially for high achievers and for students who need extra assistance.
We believe that by pairing academic objectives with real world applications, students are able to better understand how learning supports and creates life
Co-Founder and Executive Director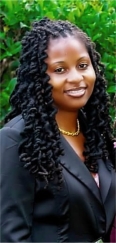 Nin Aseeya Ra-El, MEd
Co-Founder and Executive Director of Nubian Village Academy, Inc.
Nin Aseeya Ra-El has been Executive Director of Nubian Village Academy, Inc., the first African-centered school in the state of Virginia, for 12 years. She is the mother of two children and the Co-Author of the #1 Best Seller: Living Proof: The Gift That Comes Wrapped In Sand Paper, with Lisa Nichols from the hit movie: The Secret. Nin Aseeya was inspired to launch NVAonline.org as a global resource for educators and homeschool families worldwide. She truly believes that the World should be our childrens classroom and through todays technology, this is made possible for more and more families. Through one of many programs that she has developed, Nin Aseeya escorts youth and families around the world for cultural emersion and STEM based experiential learning. She mentors educators in the creation and implementation of multicultural and inclusive learning environments. She is an expert in culturally relevant instruction. Nin Aseeya has served on many community boards. She is an active member of Sister Cities International and serves as the Chair of Teacher Student Exchange and the Richmond, Virginia-Windhoek, Namibia Sister Cities relationship.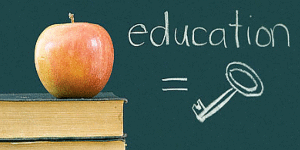 Affiliate Disclosure
NVAonline.org is a trade name of Nubian Village Academy, Inc. (501 c3 non-profit) The use of affiliate programs on this website allows us to keep NVAonline.org free of charge. When you click on links to websites or products that are recommended and make a purchases, this can result in a commission that is credited to this site.
Affiliate programs on NVAonline.org include, but are not limited to, Amazon.com, ClickBank, registered companies with Commission Junction, and more. Our goal is to provide you with helpful information in choosing diverse resources for your child's learning style. As a result, we only recommend or highlight products that we have used or have thoroughly researched.
If you have questions about any affiliations on NVAonline.org, please don't hesitate to contact us. We will be more than happy to clarify or provide additional details if necessary.